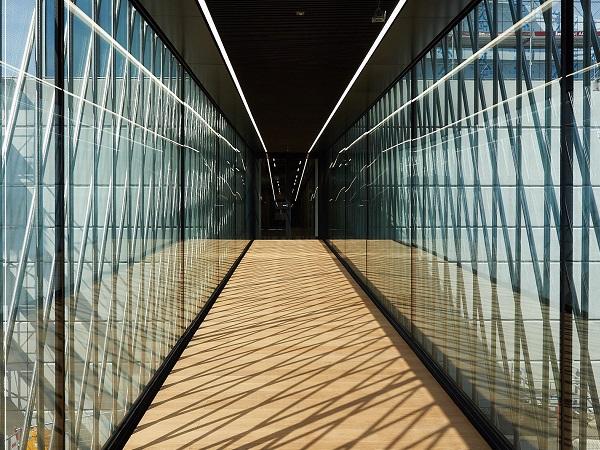 Koller Metallbautechnik GmbH
Unconventional façades and architectural highlights have long attracted attention to the former Fahrzeugtechnik site between Männedorf and Uetikon.
In addition to exhibition and storage buildings with studded, cardboard or wave façade elements, the site also houses the eponymous art gallery of the art collector Bruno Bischofberger. He is considered a pioneer of American art in Europe and maintained a close relationship with Andy Warhol and Yves Klein.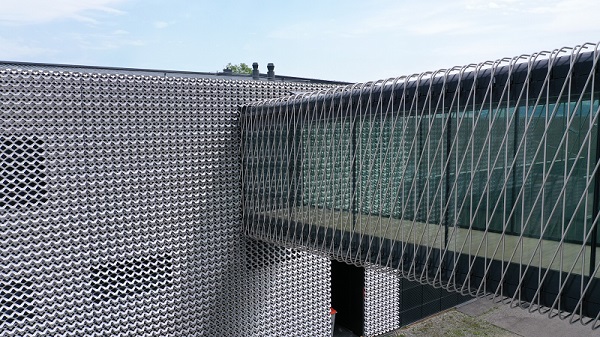 For the extension of his gallery, the Zurich architectural firm Baier Bischofberger designed a 16-meter-long building bridge. At a height of 12 meters, the passerelle now connects two parts of the building. Innovative steel construction for the supporting structure meets modern glass and metal construction for the cladding.
Our 4-season insulating glass #SILVERSTARSELEKT 74/42 combines thermal insulation with solar control and creates a pleasant indoor climate. In combination with the laminated safety glass SWISSLAMEX DECO with screen-printed point louvers, the solar radiation is controlled with unobstructed view. EUROWHITE tempered safety glass increases mechanical resistance and, thanks to its resistance to thermal shock, ensures that the passerelle withstands weathering and other external influences. With EUROWHITE NG as the base glass, the view remains clear and, in combination with the coating, energy efficiency remains high.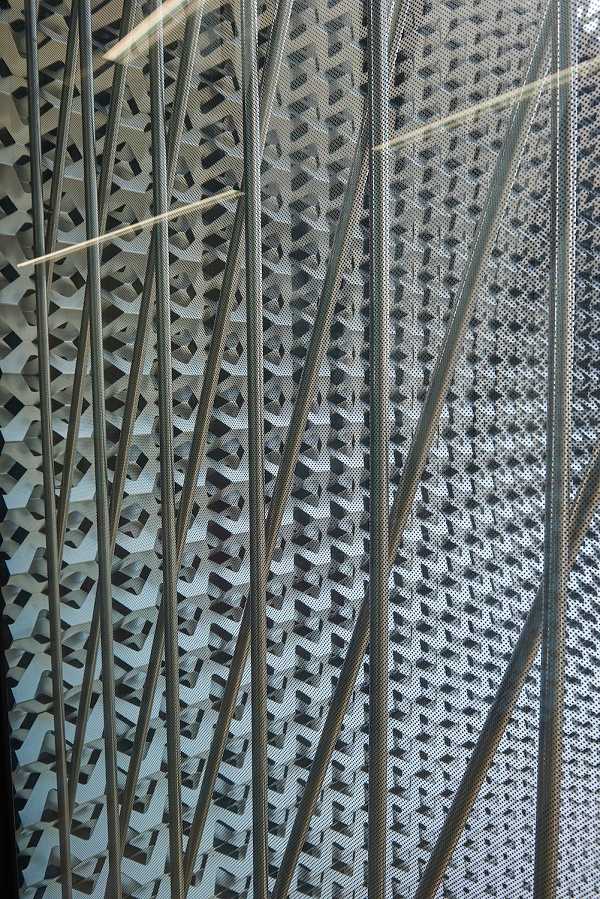 Copyright: Koller Metallbautechnik GmbH